Description
OME 2.5″ Lift Kit for 2007, 2008, 2009, 2010, 2011, 2012, 2013, 2014, 2015, 2016, 2017, 2018, 2019, 2020, 2021 Toyota Tundra
Part: OMETUN07CL
Designed for superior performance across all terrain, an Old Man Emu suspension upgrade by ARB will provide noticeable improvements to a vehicle's performance, including load carrying capacity and control characteristics.
Fits 2007 and up Tundra
Includes:
Front Shocks:
(2) Front OME Sport Nitrocharger 90018 Shocks
(1) Front Diff Drop Kit (not shown in pictures) – Recommended for 4×4 vehicles. (Choose from Selection)
Front Coils:
3 different coils available for aftermarket accessories – select coils from options:
*Heavy coils are designed to hold the weight of the ARB bumper AND winch*
OME-612 Coils – Stock/Light Load (0-150 lbs) 2.5″ Lift
OME-613 Coils – Heavy Load -5.7L V8 (200+ lbs) 2.5″ Lift
OME-614 Coils – Heavy Load 4.7L V8 (200+lbs) 2.5″ Lift
Rear Shocks:
(2) Rear OME Sport Nitrocharger 60100 Shocks
Rear Lift:
Rear 1″ Block kit (includes U-bolts)
Rear 1.5″ Block kit (includes U-bolts)
CS055R – Complete Rear Dakar Leaf Springs – Provides approximately 2.5″ of lift.  (Includes U-bolts and FK32 fit kit)
Add Upper Control Arms to complete your kit:
SPC Adjustable Upper Control Arms – 25490 – The most adjustable UCA on the market.  Correct your alignment angles.  Also great for adjusting for tire clearance.
Tire Info:
We have not tested every wheel/tire size on these trucks, but 285/65/18, 285/65/20, and 305/55/20 tires have been used. We do not guarantee tire/wheel fitment due to variations between different wheel and tire manufacturers specs. We recommend "Test fitting" any aftermarket tire or wheel you are considering.
NOTE: Optional Rear Dakar leaf springs are 2 1/2″ lift OME Part number: CS055R
Included in the price of the add-on for Dakar springs:
FK32 Fitment Kit, (4) New Longer Ubolts, (2) Axle Degree Shims, and additional shipping charges. If shipping to AK, HI, or PR please email for a shipping quote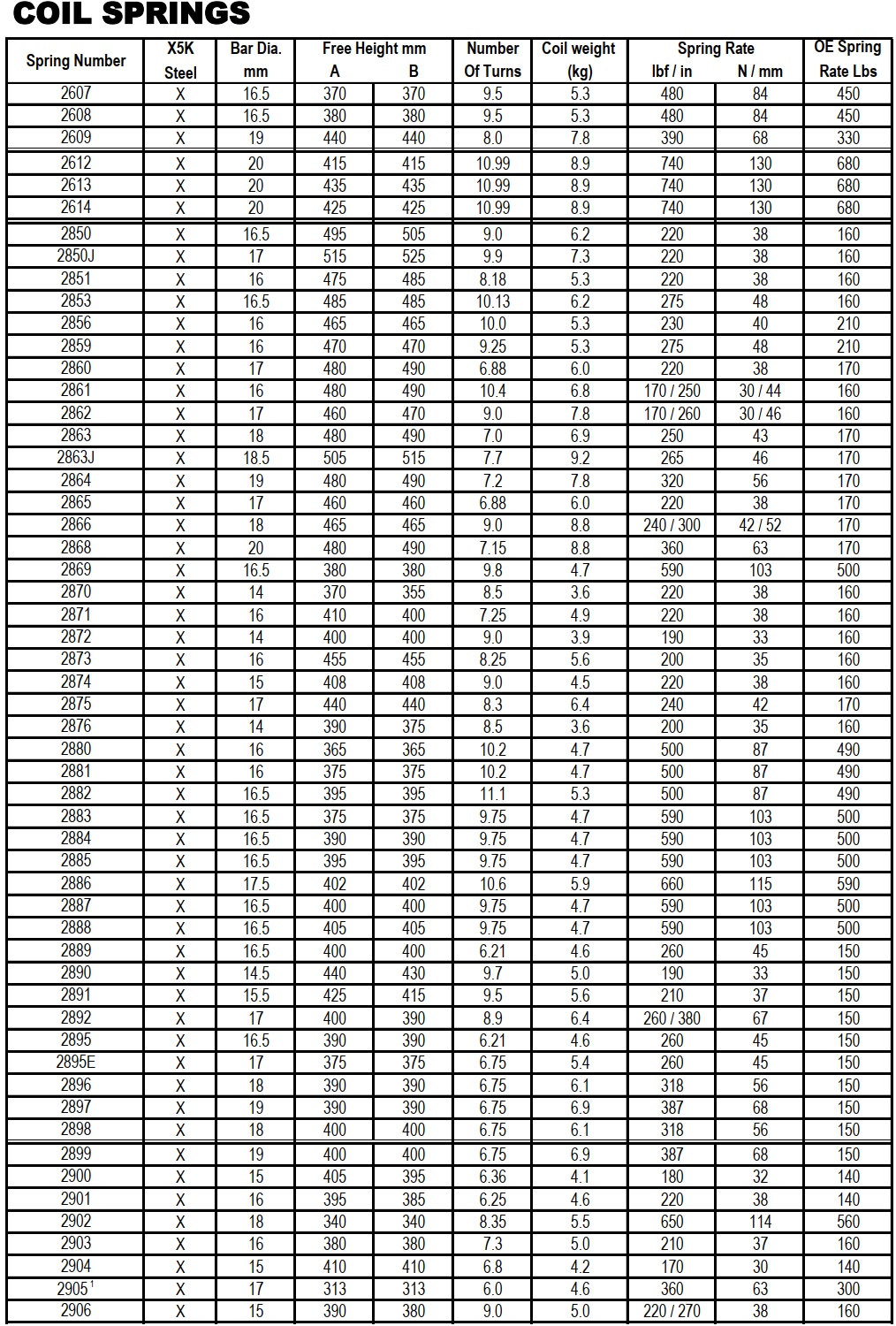 Questions and answers of the customers
Do you need to do the diff drop with these struts?

Is the OME-612 Coils – Stock/Light Load (0-150 lbs) 2.5″ Lift for 4.7L or 5.7L? Or is it for both?

the coil size says it provides 2.5" of lift. does it actually provide 3" when fully assembled and installed?

Can I use my factory trd wheels? My tundra is a 2014 SR5 trd package.

Do you have to install the 1" blocks in the rear, or will the rear shocks work at stock ride height?

Can I purchase this kit with an add-a-leaf instead of the blocks for the rear?

Will this kit allow getting the alignment in spec without purchasing the aftermarket upper control arms

Your sku is listed for this product as OMETUN07CL. Is this the same kit as the sku listed on the OME website: OMETUN57HKS.

Will this lift fit 35's?